Next:
6.4.3 Technology D: Pseudomorphic HEMT
Up:
6.4 Large-Signal Measurements
Previous:
6.4.1 Technology A and B:
Further load-pull measurements were obtained for Technology C, which is a single recess device suitable for applications up to the W-band similar to Technology A. Devices from this technology can be driven to highest output powers, but for the sake of device reliability load pull measurements were performed at

= 3 V. Fig. 6.23 shows the load-pull measurements for these HEMTs vs. frequency for 30 GHz and 40 GHz. The device is tuned for maximum output power, which explains the relatively low power gain.
Figure 6.22: Temperature dependence of the

, P
, and P

of a high-power amplifier at f= 35 GHz.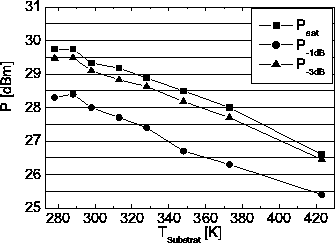 Figure 6.23: Load-pull measurement for a 8

60

m device of Technology C at

= 3.0 V.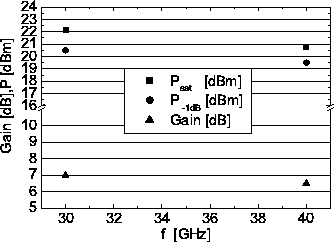 ---
Quay
2001-12-21